Film Review: Widows (2018)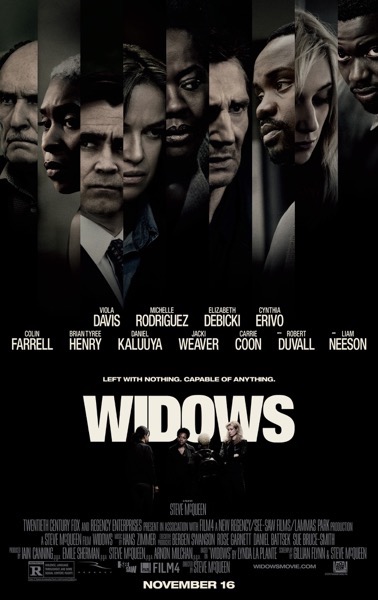 Widows uses a fabulous ensemble cast (the amazing Viola Davis, Liam Neeson, Michelle Rodriguez and Elizabeth Debicki) to tell a fast-paced story of four recent widows, forced by circumstance, to complete the heist their four husbands failed to fully complete.
It's well written, well-paced, and with a highly-skilled director in Steve McQueen (Hunger, Shame, and the awesome 12 Years A Slave)  the film is head and shoulders above other capers movies.
My only hesitation, and I'm clearly in the minority here, is that just now again it's a bit… plodding, and you can't help think that in those moments it's wasting the talents of Viola Davis and Liam Neeson.
Minor quibbles to one side, I'd happily watch this again. I give this film 8.5/10.