Film Review: Overlord (2018)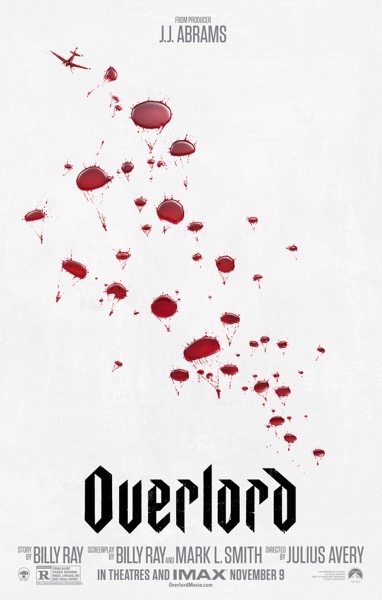 D-Day you say? A classic war film maybe? With our plucky heroes ordered to blow up a Radar station so our brave boys can get ashore on the Normandy beaches? What, Nazi Zombies as well?!?!
I'm in!
J.J.Abrams is a master of the tightly-paced, tension-filled, absolutely-terrifying-while-simultaneously-complete-nonsense horror-thriller, and this is another one to add to the collection.
Is it great cinema? No.
Is it a scary, fun, shocking bit of nonsense cinema? Definitely.
Did I enjoy it? Yes!
Just suspend your disbelief for a couple of hours, grab some sweets and a drink, and sit back for a gory but fun ride. If you liked things like Captain America, Iron Man, and you don't mind a bit of gore, you'l like this one too.
I give this film 7.0/10.