Film Review: Zombieland – Double Tap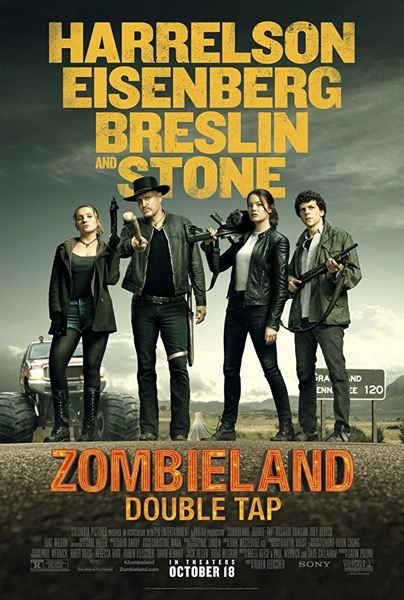 Another film with bad reviews, but actually not bad.
While not as good as the first one, it still maintains a lot of the humour and madcap storylines.
Woody Harrelson and Emma Stone are matched by a very funny Zoey Deutch, and always good Jesse Eisenberg. Rosario Dawson, Luke Wilson and Thomas Middleditch are also very funny.
An enjoyable comedic 7.0/10.0