Film Review: Always Be My Maybe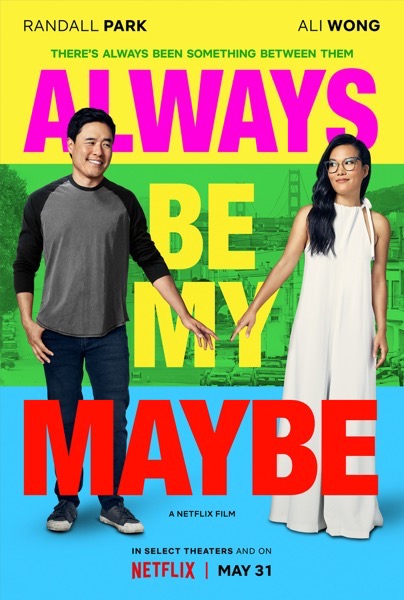 I love this film. It has the feeling of Notting Hill and Love Actually, but without the sadness.
This is a great film with two strong leads, the amazing Ali Wong and Randall Park. There is a naturalness and chemistry between them that really comes through, and the supporting cast are also excellent, with well-written and strong characters.
There is also a great cameo parody from Keano Reeves!
Very funny, touching, feel-good movie.
I give this film 8.0/10.0